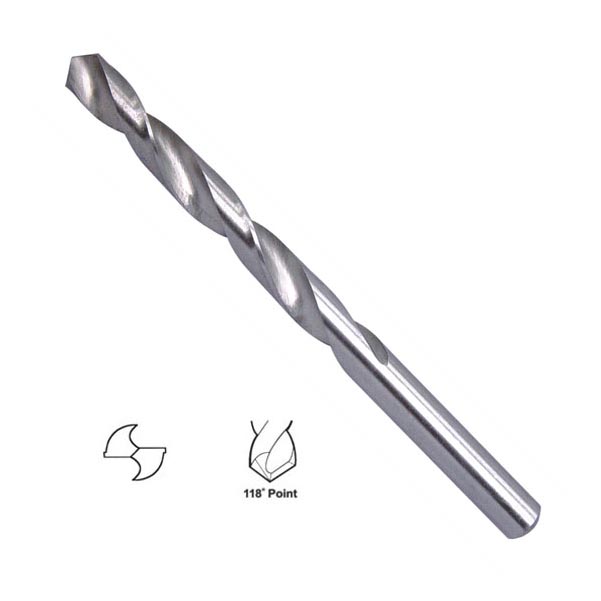 HSS Twist Drill Bits, Roll-forged & polished
* Economical high speed steel bit for general drilling.
* Hot roll-forged flute with special heat treatment gives additional toughness
with increased durability of the drill bit.
* 118 degree point angle design for general purpose, or 135 degree split point angle.
* Polished flute for the most accurate hole dimensions and high concentricity.
* For drilling in steel, cast steel, malleable iron, sintered metal, non-ferrous metal and plastic.
* Drill Bits Set are available on request.

Metric Size are available (DIN338 Standard):
1.0mm ~ 13.0mm by 0.1mm
Set are available:
1.5 ~ 6.5mm x 13 pcs set
1.0 ~ 10mm x 19 pcs set
1.0 ~ 13mm x 25 pcs set

Inch Size are available (ANSI B94.11M-1993 Standard):
Fractional Size: 1/16" ~ 1/2"
Letter Size: A ~ Z
Wire Gage Size: 1# ~ 60#
Set are available:
1/16" ~ 1/4" x 13 pcs set
1/16" ~ 3/8" x 21 pcs set
1/16" ~ 1/2" x 29 pcs set
115 pcs set